At Retail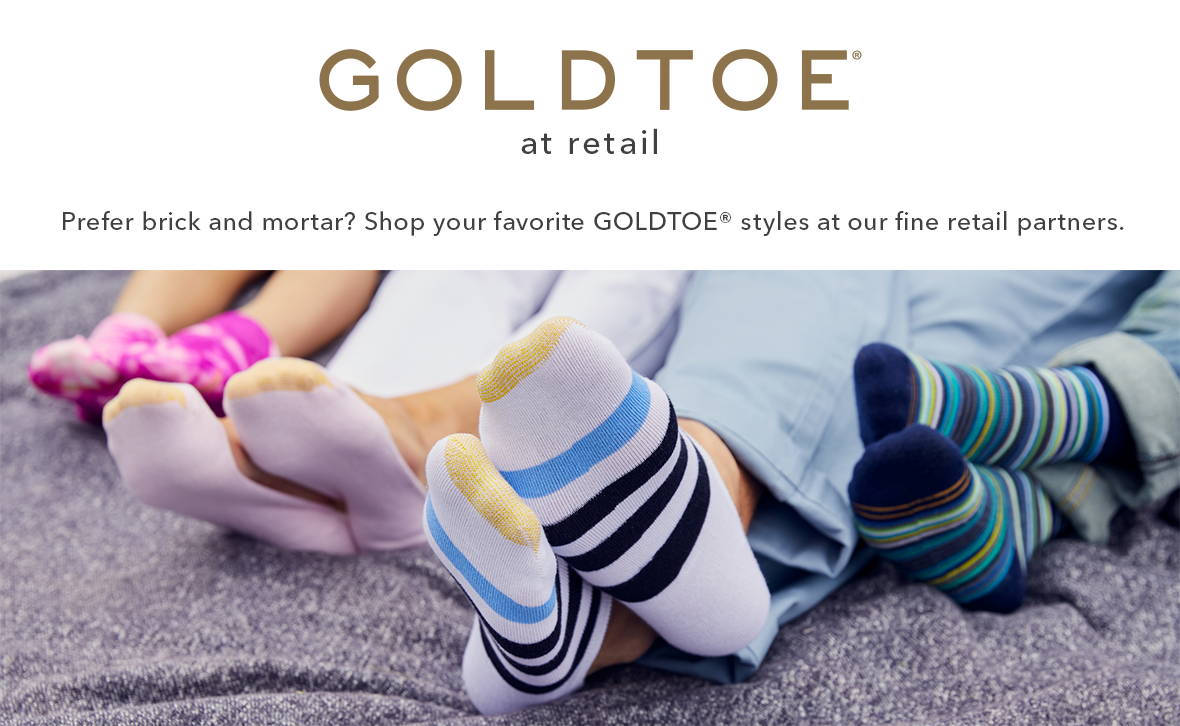 Dedicated to style and quality for nearly a century, GOLDTOE® utilizes industry knowledge and expertise to knit high-quality socks with innovative comfort and lasting durability.
The original GOLDTOE® sock, featuring a reinforced gold toe, was a revolutionary answer to hard-working American's need in a post-World War pre-Great Depression era.
To this day, GOLDTOE® continues to provide customers around the globe with the most comfortable socks in a variety of premium dress, casual, and athletic styles.